Finding Center
Weston, VT August 2-6, 2019
5 days, 4 nights
Spend a long weekend in the vibrant countryside of Vermont developing your personal yoga and meditation practice, connecting with others, and immersing yourself in the abundance that is summer in New England.
What's included
Daily yoga and meditation sessions, including Mysore style ashtanga, therapeutic yoga, and YogaDance

Guided nature walks in the shinrin-yoku (forest therapy) tradition

Closing fire ceremony
Shared accommodations (2-3 per room)

Transportation to and from the airport

All meals, centered around fresh produce grown on the property
What's Optional
Events and activities nearby, ranging from paddle-boarding to outdoor concerts

Individual yoga therapy, thai massage, or coaching sessions
No previous yoga experience required. With a 1:2 teacher to student ratio and an individualized teaching style, you'll be able to go at your own pace and cultivate a practice that is uniquely yours.
I came to yoga in 1999 hunched over, broken down and tired. A whole new world opened up in my first savasana when the teacher reminded me to make space for my heart. That space permeated through my body, heart and mind. The breath is everything to me and I am passionate in helping others connect to their highest self via conscious breathing.
I have been practicing Ashtanga vinyasa yoga daily for 19 years, and have had the privilege of teaching daily for 17 years. I've worked with all age groups and varying degrees of flexibility and strength. I have personally experienced deep cathartic healing inside and out through approaching this brilliant sequence mindfully and I have witnessed it in others. I have also been a practitioner of Thai yoga therapy for over 10 years, which is described as "a physical application of loving kindness."
"Yoga is intimacy with reality as it is."– Krishnamacharya
RYT-500, IAYT-candidate
As owner of Prana Clinic in Delray Beach, Alyana provides yoga therapy to individuals dealing with all types of health issues, ranging from joint rehabilitation to neurological disorders. She takes a holistic approach to healing and hopes to guide her clients to look at how they're showing up in every aspect of their lives.
Having experienced immense physical, mental, and emotional transformation from her own practice, Alyana encourages clients to explore beyond the physical to discover how yoga can help them connect with their deeper selves and live with authenticity, generosity, compassion, and joy.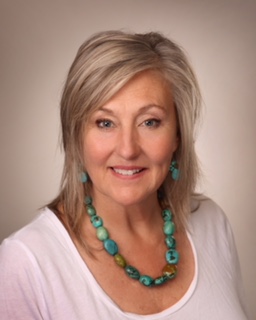 M.S., Ed. , Expressive Movement Therapist
Teri is an Expressive Movement Therapist who is deeply devoted to teaching and to healing. She has one agenda: to guide people toward healing and compassionate self-acceptance. Teri leads workshops and retreats globally and locally and has worked with numerous organizations; including JP Morgan, EASE Cancer Foundation, Omega Institute, the United Nations, and State of Vermont.

Teri earned a certificate in body-mind psychology from Harvard Medical School. As a certified Shake Your Soul/Kripalu YogaDance instructor, she uses the power of movement to shake loose inhibitions and to replace them with the "high" and the enjoyment that only expressive and free movement can bring.
Teri has been on this enlightening and spiritual path for more than 35 years. She has lifted the lives of thousands of people during that time through her unique fusion of body-centered psychology and mindfulness teachings.
Work and study with indigenous elders from both North and South America and with spiritual teachers from the Far East have intensified Teri's dedication to her teacher/healer path.